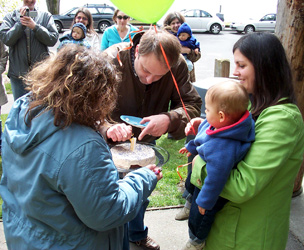 Ryan and his parents celebrated his 1st birthday party at Seward Park, which runs along Lake Washington. It was a bit cool and windy, but the sun was out, and the babies were out as well. SO MANY BABIES.
Ryan was happy the whole time - I think at some point he realized that this was all for him. And he was cool with that.
He also enjoyed his birthday cake, which up to now is the most bad-for-him thing he's ever had.